We are proudly to share with you an upcoming event: FASStrack Navigator, which is organised by our esteemed colleagues from the Faculty of Arts and Social Sciences, University of Nottingham Malaysia. 
Dates: 4 – 8 April 2022 
Time: 2 – 6pm (Live sessions)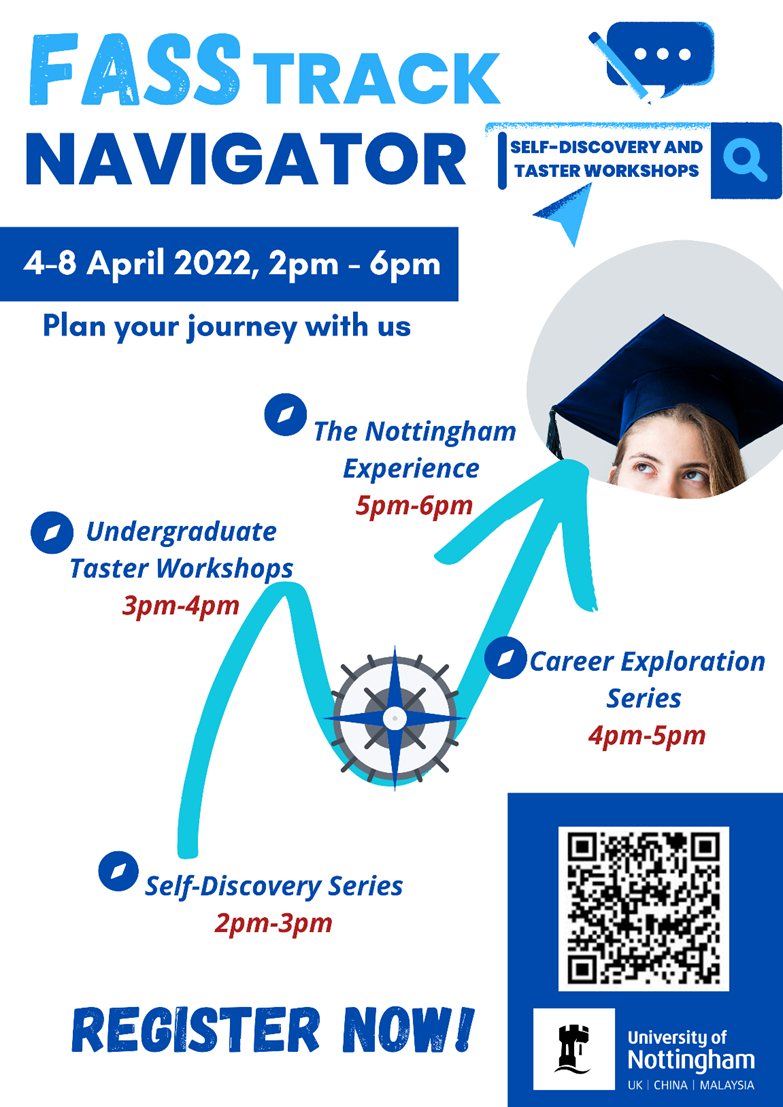 The virtual FASStrack Navigator is aimed to equip students with more opportunities to explore prospective careers, create new knowledge, think critically, and tackle critical social issues.  It is open to ALL students between 16 – 18 years old from any schools in Malaysia, and registration is FREE!
Some highlights of the Virtual FASStrack Navigator include:  
Students are encouraged to register for the event at: 
https://bit.ly/FASStrack
 (
or scan the QR code on the poster) and select the live talks or workshops that trigger their interests. Students can register as many sessions as they want, and this virtual event will be conducted via Zoom.  The best part of this virtual event is that students could connect and pose any queries directly to the academicians, in a safer environment despite the ongoing pandemic.