? WHO ARE WE ❓
👩‍💻👨🏻‍💻Webinar Zoom
Date: Jan 14, 2023 (Sat)
Malaysia Time : 3pm-4pm
Language: English/Chinese
🔵 Contents :
Basics of APU, Student Life, Scholarships, Colleges, Career, and Q & A
💥NOT to be missed 💥
Special Guest Speaker
Leon Shen Lim (APU Alumni)
He is the co-founder of Cool Japan TV group, and one of the most prominent video marketing experts in Asia.
He established digital creative schools all over the world that currently have over 25,000 students across 55 countries.
And 🥰 invited Excellent student, Melissa Woon to share her journey and experiences…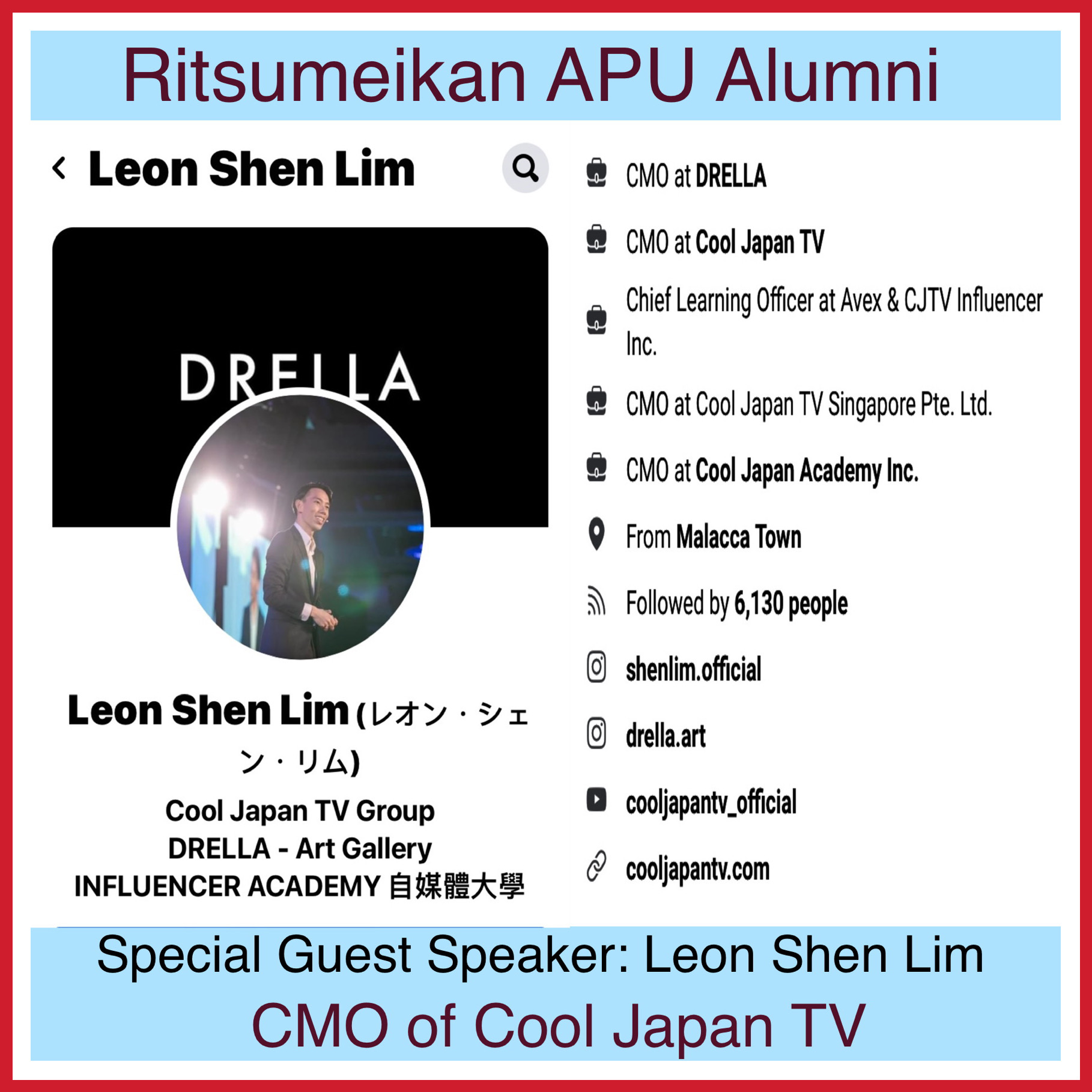 Kindly Register from the link below :
https://apply.admissions.apu.ac.jp/register/malaysia20230114
See you then!