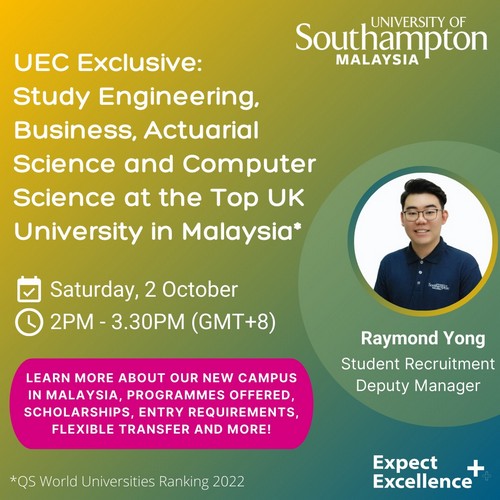 Are you looking to get a Top Ranked UK Education here in Malaysia? Want to look for a totally different study experience? We are inviting you to join us to learn more about Study Engineering, Business, Actuarial Science and Computer Science programme at the University of Southampton Malaysia campus!
You can RSVP here: https://forms.gle/7dzLXQyAVcwRQysy5 and we will send you the zoom link to join in the webinar.
We are excited to see you in the webinar!