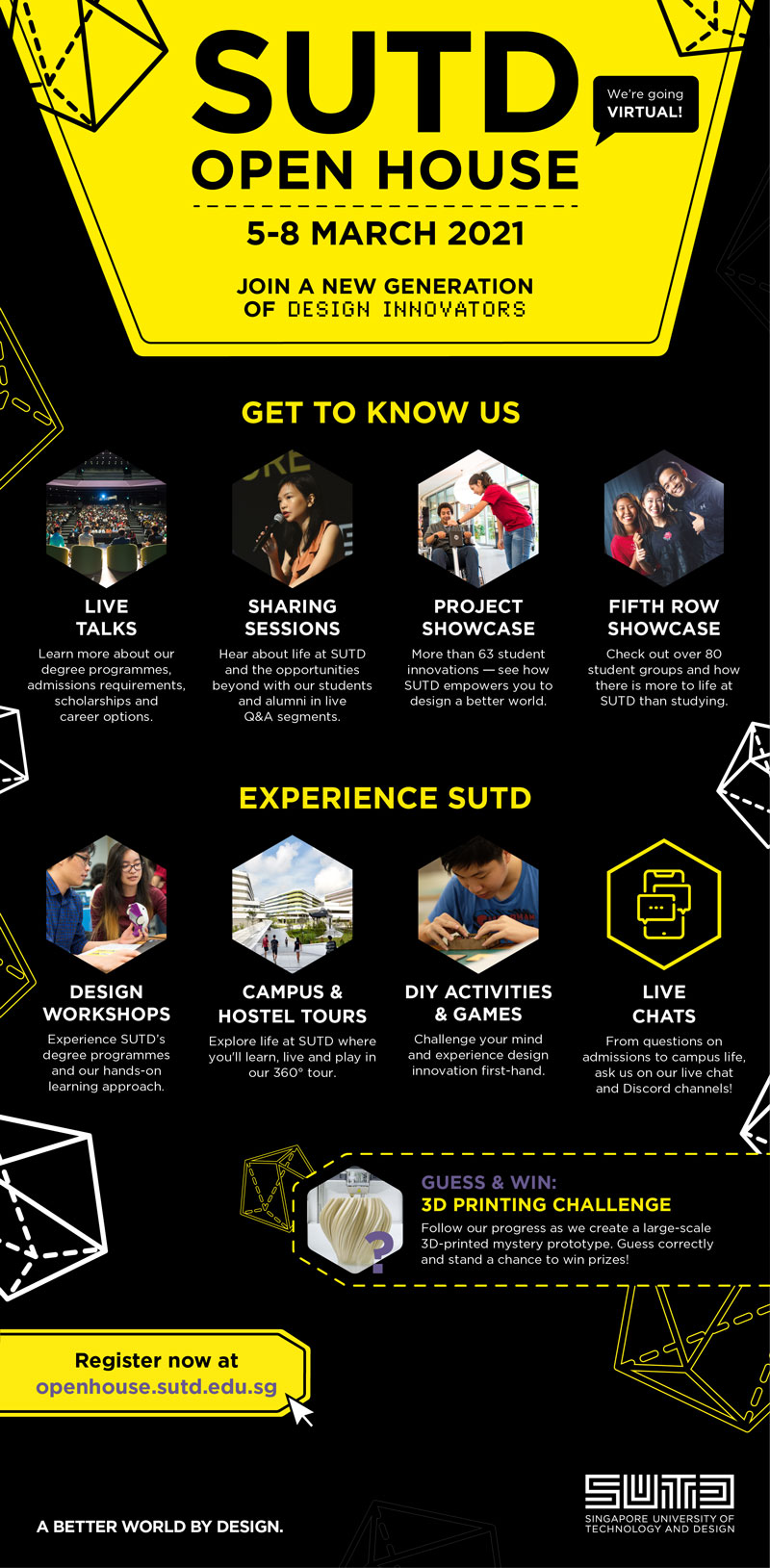 活动 Event
 SUTD Virtual Open House 2021
日期 Date
5 March (Friday) to 8 March (Monday)
地点 Location
Online
活动/报名链接

Register Link

https://openhouse.sutd.edu.sg/
Details 活动简介:
This is a great opportunity for you to discover for yourself how the university empowers students to design, innovate and build a better world through a world-class, design-centric education in a hands-on and collaborative learning environment.
At the Open House, you will be able to hear from their Head of Pillar/Programmes, faculty members, industry partners, alumni and current students on how their interdisciplinary and design-centric programmes prepare students well for the future of jobs, as well as experience their distinctive hands-on approach to learning through design workshops.
Remarks:
Places for the workshops are limited, hence do sign up asap if you are interested.