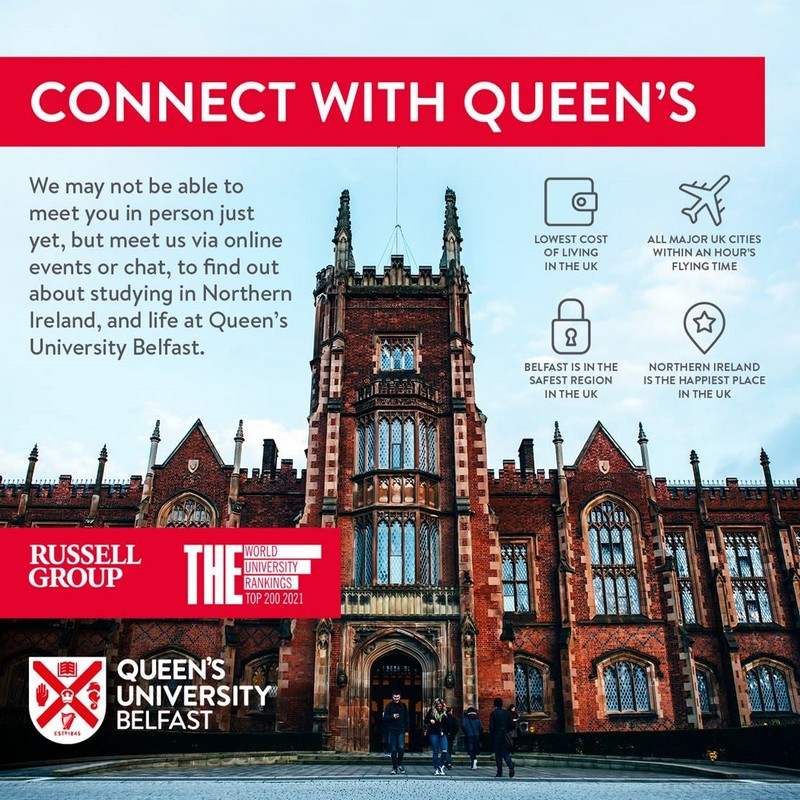 活动 Event
QUEEN'S MANAGEMENT SCHOOL – SHAPING YOUR CAREER DREAM
日期 Date
Wednesday, 27th January 2021
时间 Time
5:00pm Malaysia Time (9:00am UK Time)
地点 Location
Online Webinar
活动/报名链接

Register Link

https://www.qub.ac.uk/campaign/ahss/SEA-UG-2021/
Details 活动简介:
Join our webinar to find out more about studying in Queen's Management School Meet with staff and current students in the School to discover Queen's Management School's undergraduate programmes and scholarships. You will also hear about the support provided to secure a placement with a company and the opportunities available upon graduation. The webinar will last 45mins with time for Q&A at the end of the session. Register now and we will be in touch with further information.