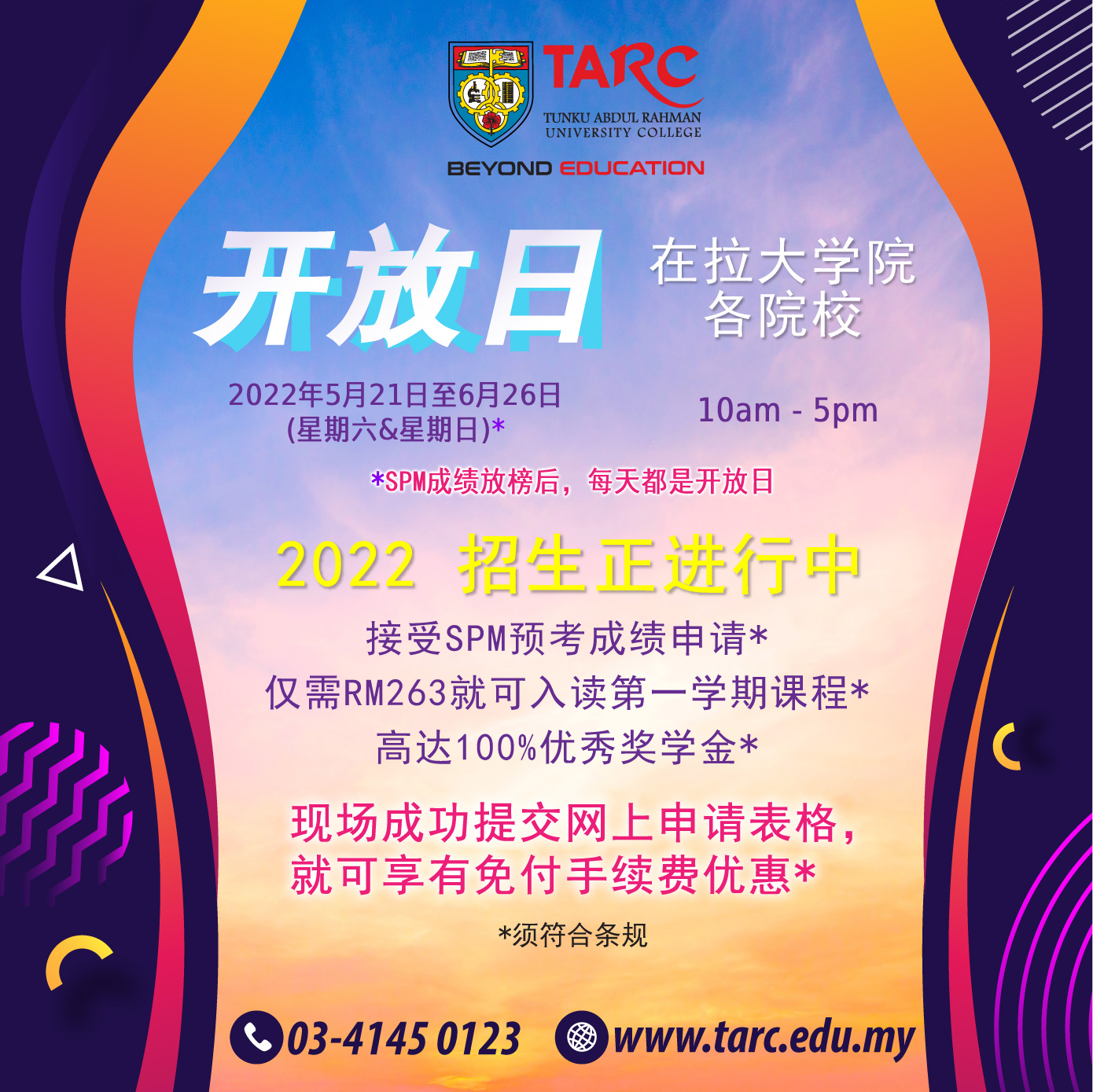 TAR UC's Open Day is BACK! 
Come visit us on *21 May – 26 June 2022 (Every Saturday and Sunday); 10am – 5pm to find out more about our programmes, intake dates, financial aid options and more. Application for our 2022 intakes are now opened!
*Note: Commencing daily upon the release of SPM results. 
 拉曼大学学院开放日卷土重来
欢迎在2022年5月21日至6月26日之间的每个星期六和星期日*(10am至5pm)到访吉隆坡总校或全国任何分院询问更多课程内容、开课日期、财务支援等。2022年中的招生活动已开始! 等你哦
*好消息!SPM一旦放榜,每天都是开放日(直到6月26日)。